Two new CREGÉS research projects to receive funding from FRQSC
27 June 2023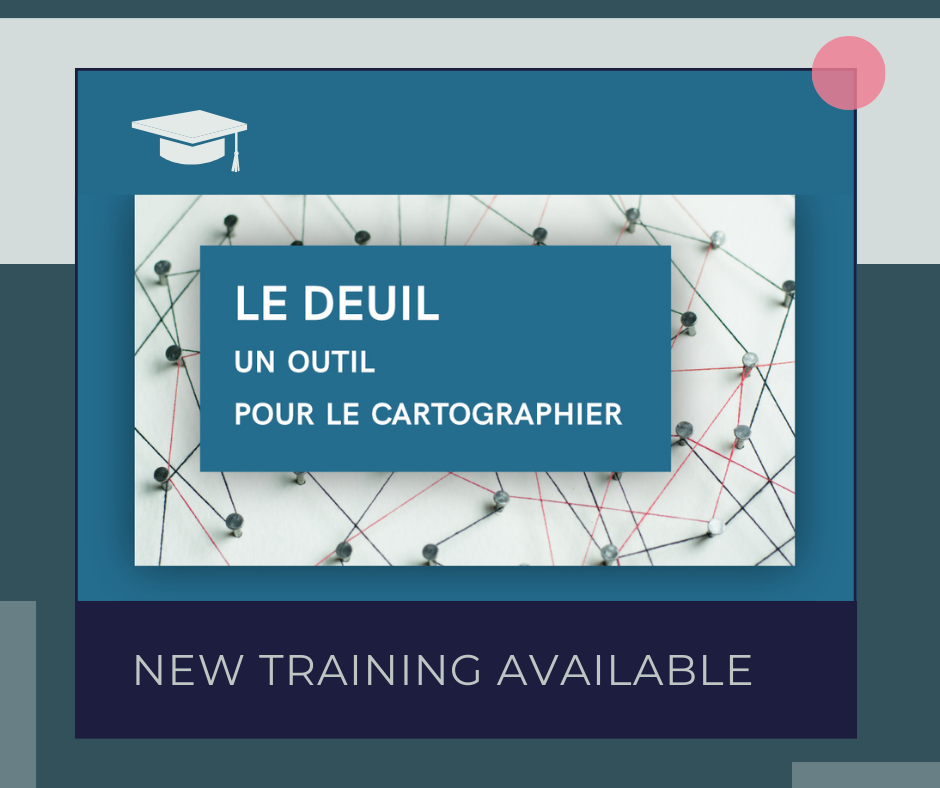 New online training course on the charting of grief
17 July 2023
Several CREGÉS members are taking part in a new innovative research project entitled :
Explorer l'impact de la pratique de la présence attentive (mindfulness) sur la réduction des pensées négatives répétitives chez les personnes proches aidantes de personnes vivant avec un trouble neurocognitif majeur : une approche transdiagnostique de la santé mentale et du bien-être psychologique (Exploring the impact of mindfulness on the reduction of repetitive negative thinking among caregivers of people living with a major neurocognitive disorder: A transdiagnostic approach to mental health and psychological well-being).
The study is being conducted by researchers Sophie Éthier (CREGÉS regular researcher and professor at Université Laval's École de travail social et de criminologie) and Mathieu Boisvert (professor in the Département de sciences des religions at UQAM and director of the Centre d'études et de recherches sur l'Inde, l'Asie du Sud et sa diaspora (CERIAS)).
This study is being carried out in close collaboration with (in alphabetical order):
Anna Andrianova, Patrick Durivage and Sandra Smele, coordinators of Domains of Expertise at CREGÉS;
Julie Bernier-Carbonneau, research assistant at Université Laval;
Nathalie Dupont, Assistant Director, Academic Affairs and Research Ethics, Centre intégré universitaire de santé et de services sociaux West-Central Montreal (CIUSSS West-Central);
Loriane Estienne, Director of the Regroupement des organismes montérégiens d'aidants naturels (ROMAN);
Zelda Freitas, Clinical Advisor, Professional Practice, Rehabilitation and Multidisciplinary Services (DRSM), CIUSSS West-Central, and Assistant Professor, School of Social Work, McGill University;
Isabelle Lamontagne, coordinator of the H.E.L.P. program (Hospital Elder Life Program/Programme de vie des aînés hospitalisés) at the Jewish General Hospital, CIUSSS West-Central;
Mary Lattas, Director of Rehabilitation and Multidisciplinary Services (DSRM), CIUSSS West-Central;
Gina Mills, Assistant to the Director, Rehabilitation and Multidisciplinary Services (DRSM), Professional Practice and Telehealth, CIUSSS West-Central;
Jiri Snitil, Executive Director, and Mélanie Montpetit, Psychosocial Worker, Groupe des aidants du Sud-Ouest (GASO);
Marika Tessier, project manager at Proche aidance Québec (PAQ).
This project has received a grant from the Ministère de l'Économie, de l'Innovation et de l'Énergie. It will be carried out between June 2023 and May 2026.