Principal Investigator
Shari Brotman
Shari Brotman is Associate Professor at the McGill School of Social Work and a member of CREGÉS. Shari has worked extensively, as an educator, researcher and practitioner in the fields of social gerontology and anti-oppressive social work practice. Her scholarly activities center on questions of access and equity in the design and delivery of health and social care services to older adults from marginalized communities, including work addressing the experiences of neurodiverse older people and their carers. Her research incorporates an intersectional lens exploring the ways in which interlocking oppressions shape the everyday lives of people and communities. She undertakes qualitative, community and arts-based research.
Co-investigator (Montreal)
Tamara Sussman
Tamara Sussman is Associate Professor in the School of Social Work at McGill University and an affiliated researcher at Centre for Research and Expertise in Social Gerontology. She is a social gerontologist whose program of research examines how health and social services can improve outcomes for older adults with chronic health conditions and their families. While Dr. Sussman has conducted studies across the health and social service network including home care, hospital settings, and long-term care (LTC) homes, her expertise and contributions have been, increasingly directed towards improving interventions and services within the context of congregate living environments such as LTC.

Co-investigator (Montreal)
Laura Pacheco
Laura Pacheco is Assistant Professor at the School of Social Work, Memorial University and an Adjunct Professor at the McGill University School of Social Work. Previously she was a clinician-researcher and coordinator of a specialized evidence-based parenting service for persons with intellectual disability in Montreal. She is a consultant for workers in the government, community and legal system. Laura's research interests include intersecting levels of oppression on the lines of ability/dis- ability, gender, culture, service provision to families headed by parents with intellectual disability, participatory approaches and reproductive justice. Laura has been in the helping profession within the field of disability for over 15 years and has worked with individuals, couples and families from birth to the aging population.
Co-investigator (Montreal)
Lucyna Lach
Lucy Lach is Associate Professor in the School of Social Work, McGill University and Associate Member of the Departments of Pediatrics and Neurology/Neurosurgery in the Faculty of Medicine, McGill University. She has a special interest in health-related quality of life and parenting of children with chronic health conditions and disabilities. Working closely with parents, clinical and institutional leaders, and policy makers, Dr. Lach uses her expertise to increase awareness of what constitutes parenting, what makes a difference to how parents parent their child, and what difference parenting makes to child outcomes. Dr. Lach began her professional career as a front- line social worker working with families and children with Cystic Fibrosis and neuro-developmental diagnoses at the Hospital for Sick Children in Toronto.

Co-investigator and Team Leader (Quebec City)
Marie-Hélène Deshaies
Marie-Hélène Deshaies is an Assistant Professor at École de travail social et criminology of Laval University. She teaches community organization and the study of social movements. Her research interests focus on the social and political organization of care work, health and social service system, collective action and social movements and the fight against poverty and inequalities. In her work, she mobilizes collaborative and participatory research processes with community and social organizations.
Co-investigator (Quebec City)
Émilie Raymond
Émilie Raymond is Professor at École de travail social et criminology of Laval University, where she teaches community organization and qualitative research methods. She is responsible for the FRQSC's Participation sociale et villes inclusives research team and a CREGES researcher. Dr. Raymond is interested in the social and civic participation of older adults, particularly people with disabilities. She mainly uses collaborative research approaches, working with community, association and governmental partners to improve older adult's inclusive access to social participation spaces.

Co-investigator (Quebec City)
Élise Milot is an Associate Professor at École de travail social et criminology of Laval University and co-director of the Inclusive Communities Laboratory of the Centre interdisciplinaire de recherche en réadaptation et intégration sociale (CIRRIS) in Quebec City. She is a co-researcher in this project. Her research interests focus on the development of more inclusive environments for adults and seniors with intellectual disabilities and on experimenting with innovative practices to promote their participation in community life. Her research projects are participatory in nature, and all carried out with partners from various communities. She is also a regular researcher at the CREGÉS.
Collaborator
Daniel Dickson
Daniel Dickson is a PhD candidate in Political Science at Concordia University. His dissertation project is related to the development of a cross-provincial policy index to compare effectiveness in implementing social inclusion policies for older Canadians with neurodiversity. Drawing from his past experience in the social services sector, his primary interest is in analyzing the effects of public policies designed to reduce social marginalization and exclusion, with a specific focus on disability and population aging.

Collaborator
Zelda Freitas
Zelda Freitas is a social worker (MSW) and the past coordinator of the area of expertise in caregiving at the Centre for Research and Expertise on Social Gerontology, CIUSSS CCOMTL. She recently joined the professional practice team as a clinical advisor at the CIUSSS. As a research practitioner, she is interested in issues related to psychosocial practice and family care, bereavement, loss and grief. She plays a crucial role in accessing and consolidating partnerships within the health and social services network and with community partners. She has been recently named as an Adjunct Professor at the McGill University School of Social Work. Zelda is a proud caregiver to her parents.

Collaborator
Julien Simard
Julien Simard holds a master's degree in Anthropology (Université de Montréal) and a PhD in Urban Studies (INRS-UCS). He is currently a Postdoctoral Research Fellow at the McGill School of Social Work under the supervision of Shari Brotman, and is the recipient of a CMHC Housing Research Scholarship. His current work, informed by critical social gerontology, housing studies and urban anthropology, is centred around understanding the many facts of housing precarity among older low-income tenants in gentrifying neighborhoods. He will use his expertise to contribute to the conceptual framework and analysis of the data, along with anchoring the research into the legislative and policy housing context of Quebec.

Collaborator
Anna Andrianova has degrees in psychology and social work and is currently a doctoral candidate in social work at Université Laval. She is a collaborator on this project. As coordinator of the Domain of Expertise in Caregiving at the Centre de recherche et d'expertise en gérontologie sociale (CREGÉS), Anna Andrianova is responsible for the development of projects aimed at improving practices to support intervention in the field of caregiving. In collaboration with community and health practitioners, as well as with the CREGÉS team of professionals and researchers, Anna Andrianova, who plays a coordinating role, contributes to (1) the development and implementation of innovative leading-edge practices, (2) knowledge transfer and outreach activities, (3) and research and knowledge development in the field of caregiving.
Research Assistant (Montreal)
Waleed Al-Ahmad
Waleed lived, studied and worked in 4 different countries which gave him the enriching exposure to different cultures. He has a master's degree in social work and a second master's degree, in couple and family therapy. He has diverse work experience in different settings including, child psychiatry, community-based social services, and youth protection, and with different populations including neurodiverse adults, refugees, LGBTQ+ and Indigenous people. He's now a licensed psychotherapist with his own private practice.
Research Assistant (Quebec City)
Sylvie Demers
Sylvie Demers is currently a social work master's candidate at Université Laval. She is interested in the diversity of aging and gender trajectories, as well as in the social inequalities generated by the different structures of society. She has been an activist against violence against women for several years and is committed to defending the rights of seniors.
Research Assistant (Montreal)
Nathaniel Edsell
Nathaniel (he/him) is a social worker with an MSW from McGill University and five years of experience working in geriatric psychiatry. He is passionate about improving access to mental health care for seniors and has a strong foundation in research work from his previous experience as a research assistant on advance care planning in long-term care homes. Nathaniel is also an advocate for LGBT+ rights and actively participates in a committee that raises awareness of the realities faced by people belonging to sexual and gender minority groups.
Research Assistant (Quebec City)
Laurie Fournier-Dufour
Laurie Fournier-Dufour (she/her) has a master's degree in sociology and a bachelor's degree in social work. She also studied in social work during her college education. Since then, she has worked on a variety of different social sciences research projects. She is also teaching as a lecturer in the Department of Psychosociology and Social Work at Universté du Québec à Rimouski (UQAR). Her research and engagement interests include social and environmental justice, the fight against exclusion and social inequalities, and gender issues. In this project, she is in charge of the coordination of the Quebec City team while participating in the different stages of the research (data collection, analysis, etc.)
Research Assistant (Montreal)
Lauréanne Lacasse
Over the last few years, Lauréanne has been working for Répit Emergo - Autisme et autres T.E.D., which has as a mission to offer respite services to families living with autistic people or people having pervasive developmental disorders. As a counsellor, she accompanied the participants in all activities of daily living, striving to meet all their needs. She is currently enrolled in a bachelor of architecture program at McGill University, and intends on researching, understanding and including the needs of neurodiverse adults in modern building and conception.
Research Assistant (Quebec City)
Fanny Leblanc
Fanny Leblanc has worked for several years as a social worker with various clienteles, including people with intellectual disabilities. In 2016, she started a social work master's degree and wrote her master's thesis on residential options for seniors with intellectual disabilities. Since then, she has worked on various research projects on the realities of neurodivergent people, first as a research assistant and then as a research professional. She is also a lecturer in the Criminology and Social Work department at Université Laval.
Research Assistant (Montreal)
Rachel MacKenzie
Rachel MacKenzie (pronouns she/her/elle) is currently an undergraduate student at McGill. She is majoring in Psychology and minoring in Indigenous Studies. She is fluent in both English and French. Rachel is responsible for transcribing interviews, reviewing literature, and translating documents from French to English. Rachel's research interests are Indigenous methodologies, neurodiversity, and intergenerational trauma. She hopes to pursue a field where she can affect positive change that aligns with her values.
Research Assistant (Quebec City)
Cindy Michaud
Cindy Michaud is a graphic designer and a candidate for a bachelor's degree in Business Administration at Université Laval. She acts as a research assistant for the project and her responsibilities mainly concern the transcription of interviews. With her field of expertise, she can also play a supporting role in administrative tasks or the creation of graphic, visual communication tools.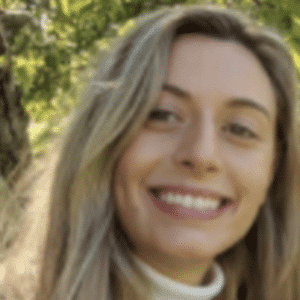 Research Assistant (Montreal)
Aglaé Mastrostefano
Aglaé Mastrostefano is completing her Master's in Social Work at McGill University. Her research interests center around neurodiversity, specifically looking at the life experiences that neurodiverse adults and older adults go through in their lives. Her work experience has mostly been with this population within community organizations and the health care system. She enjoys getting to know individual's life stories and she is glad to be part of this project.

Research Assistant (Montreal)
Samuel Ragot 
Samuel Ragot is a doctoral student at the School of Social Work at McGill University and works as a Senior Policy Analyst and Advocacy Advisor at the Quebec Intellectual Disability Society. In the context of his work, Samuel has worked on major pieces of legislation in the province, such as the reform of the guardianship regime and the creation and implementation of the Basic Income Program. Trained as a political scientist (UQAM) and holding a graduate degree in bioethics (UdeM), Samuel is interested in financial support programs for persons with disabilities in Canada. His goal is to establish a set of best practices and public policy options to reform these programs to foster the inclusion and economic participation of persons with disabilities.
Research Assistant (Montreal)
Évelyne Tanguay-Sela
Évelyne Tanguay-Sela is completing her Bachelor of Social Work at McGill University. She has experience working with patients and their families in a pediatric hospital setting. She is interested in the individual experiences of neurodiverse older adults and in the provision of social services best suited to the realities of this population and their families.
Ariane Deveau (Quebec City)
Counsellor, Association pour l'intégration sociale de la région de Québec
Ariane Deveau is a counsellor for individuals and families at the Association pour l'intégration sociale de la région de Québec (AISQ). AISQ is a community organization whose mission is to promote the well-being and quality of life of people living with an intellectual disability and their families. To do so, the organization looks after their interests and the respect of their rights, creates or participates in the creation of living environments that meet their needs, and contributes to the development of an inclusive and caring society where people with an intellectual disability can fully participate. With a background in psychology, intervention with people who experience substance us, college teaching and soon in sexual health education as well, Ariane has worked for 3 years with people living with intellectual disabilities and their families. She is committed to the well-being and social participation of people living with ID and their families.
Camille Demers (Montreal)
Project Officer, Sans Oublier le Sourire
Camille Demers is a project officer at Sans Oublier le Sourire (SOS) where she works with a consultant and several partners on the project "Pour une "re" connaissance des personnes vieillissantes ayant une déficience intellectuelle (DI) et/un trouble du spectre de l'autisme (TSA)" (2021-2023). She is currently co-leading the production of a toolbox with the goal to centralize all the existing tools on aging and intellectual disability and/or autism spectrum disorder, as well as the definition of a new transition model - the "Transition vers un âge d'or concerté" (TAOC). Prior to SOS, Camille worked for two years as a research assistant at the Institut du Savoir Montfort and for five years at the Société franco-ontarienne de l'autisme. She strongly believes in the collaboration between research and field-led community work to find concrete solutions towards a more inclusive society. Sans Oublier le Sourire is very happy to be involved in this committee. We hope we can bring our hands-on experience and a community organization perspective on the subject. 
Carmela de Lisi (Montreal)
Executive Director, AVATIL
Carmela de Lisi is the Director of AVATIL, a community based, non profit organization that provides a continuum of services in support of community living including: adolescent to young adult outreach, a transition to independent living program, and long-term support services for clients living on their own in the community. Social development services are accessible to all clients and include groups, activities and events. Carmela has worked for AVATIL in various roles for the past 35 years.
Elaine (Montreal)
Elaine is a woman in her 60s who currently lives independently in the community. She previously lived in a group home for a short period of time. She participates in activities at the Cummings Centre for Seniors, including a drama program and pet program. She enjoys reading and taking long walks. Elaine cares about people and enjoys being social. She is happy to contribute her ideas to the research project and believes that everyone should accept and care about people with disabilities.
Jessica Levine (Montreal)
Social Worker
Jessica Levine has worked in the field of neurodiversity since 2003. She was a personal support worker (PAB) for 5 years at the Miriam Home where she developed a passion for working with neurodiverse people and their caregivers. She has worked as a special educator at the CLSC Rene Cassin and CLSC Benny Farm in the DI-TED program, and at Centre de Réadaptation de l'Ouest de Montréal (CROM). After completing her MSW in 2011, Jessica worked with the Douglas Burgess II program and then transferred back to CROM to continue her work with neurodiverse people and their caregivers and families. In 2012, she designed an emotional regulation program where adults with neurodiversity learn to adapt coping strategies in an applied setting by playing floor hockey. She currently is a trainer for completing global evaluations for adults with loss of autonomy and supervises McGill social work field placement students. She is the co-president for the executive advisory committee for the Center for the Arts in Human Development. Jessica is the mom of two daughters, who keep her busy and grounded and provide her with a purpose and meaning.
Leslie Dickie (Montreal)
Parent
Leslie Dickie came to Canada from New Zealand to pursue a doctorate in Physics; He wanted to see the world so went to Winnipeg. He taught at John Abbott College from its founding in 1971 until he retired. During that time he participated in student focused research such as the student experience in transitioning from high school to college, and the persistence of women and men in science, technology, engineering and mathematics. He has long been involved with the lives of people with neurodiversity as a parent, a volunteer, and a board member of community-based organizations.
Lili Plourde (Quebec City)
Director, Fédération québécoise de l'autisme
Lili Plourde is the director of the Fédération québécoise de l'autisme (FQA) since April 2021. She has been the director of Autisme Québec during 17 years prior, an association of parents and autistic people living in Québec City. The FQA brings together 16 regional associations. Its mission is to mobilize all concerned actors to promote the well-being of individuals, to sensitize and inform the population on the autism spectrum and about the situation of families, and to contribute to the development of knowledge and contribute to knowledge dissemination.
Lynn (Montreal)
Lynn is a proud single mother of two adult children. Her family is very important to her. She has a learning disability and considers herself an older adult. Lynn is happy to participate in this research project as she has experienced issues with housing many times in her life and hopes this research project and her participation will help the project and improve people's situations.
Matthew Charbonneau (Montreal)
Specialized Educator
Matthew Charbonneau is a specialized educator working under the ID-ASD-PD Direction of the West Montreal Readaptation Center, on the Specialized Integrated Services Team, for children and adults. He possesses a very creative mind, an imagination without limits and often finds himself with the head in the clouds. He is passionate about his work and wear his heart on his sleeve.
Michelle Robitaille-Rousseau (Quebec City)
Resource person at the Mouvement Personne d'Abord du Québec Métropolitain
Michelle Robitaille-Rousseau is a resource person for social and citizen participation at the Mouvement Personne d'Abord du Québec Métropolitain (MPDAQM). The MPDAQM is a community organization that promotes and defends the rights and interests of adults living with the social label of ''intellectual disability''. This organization works with a BY and FOR approach to recognize the self-determination and the empowerment of the experts with lived experience so they can advocate for the improvement of their situations and quality of life, and build an even more inclusive society. As a resource person, establishing partnerships with similar groups in the community, having an equality relationship and believing in the potential of each person are essential values that lead her work. She also uses her expertise as a counsellor for users in the exercise of their mandate on the Comité d'orientation des services aux adultes and the Comité des usagers and with aging adults, the right to a friend of the heart and parenting. Michelle has completed a bachelor's degree in preschool and elementary school teaching as well as a college diploma in specialized education. She is also the sister of a person with Down syndrome. 
Nancy Chamberland (Quebec City)
Coordinator, Autisme Chaudière-Appalaches
Nancy Chamberland is the coordinator of Autisme Chaudière-Appalaches. She has completed both a bachelor's and master's degree in psychology. She also has a certificate in Autism Spectrum Disorder.  She works with people with autism in the region and offers trainings on the topic of ASD.  She advocates for neurodiversity and to support the autonomy and development of people living with autism.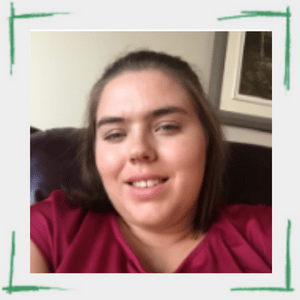 Sandra Asselin (Quebec City)
Executive Director, SAIRAH
Sandra Asselin is the director of SAIRAH, a non-profit community-based organization that offers recreational activities for autonomous adults with disabilities. The activities offered by SAIRAH are also a place to meet and socialize with other people with similar profiles. Special needs educator by training, she attends all activities offered to the clientele. She is deeply committed to providing an enriching environment that responds to the needs of all those who use the organization's services.
Sandy Neim (Montreal)
Program Manager, Cummings Center
Sandy Neim is currently the Program Manager of Intake Services at Cummings Centre where she is also a representative in the area of Disability Inclusion. She has 10 years of experience working in Residential Services at Miriam Home and Services with neurodiverse adults. She also has many years of professional experience as a Case Manager working with vulnerable individuals and families in community based social services at Agence Ometz. She is a supportive and proud aunt of her teenaged nephew, living with Autism.
Susie Navert (Montreal)
Advocacy Consultant
Ms. Susie Navert has been working for the Société québécoise de la déficience intellectuelle for over 17 years. Her main role has been to represent people with an intellectual disability and their loved ones before various authorities in order to make their needs and interests known and to have their collective rights respected. As far back as she can remember, she has always defended people who were ostracized because of their difference. With a master's degree in education, she first worked for several years in employability with people with physical, neurological or sensory disabilities.
Véronique Tremblay (Quebec City)
Executive Director, Autisme Québec
As a psychosocial worker, Véronique Tremblay has been involved in the community for over 20 years. She has excellent expertise in accompanying vulnerable populations on their path to individual and collective well-being. In 2017, she specialized in Autism Spectrum Disorder by completing an Attestation of College studies. Since 2021, Véronique has held the position of Executive Director of Autisme Québec and contributes to the improvement of living conditions for people living with autism, their families and their loved ones.